Last Friday was bananas at our home.
I was at the gym late transitioning my gym to virtual in person training.
My kids were not doing well since it was chores day (their least favorite day of all).
Jeremiah my youngest was having a particularly "challenging" time:).
Then I get a phone call from my wife that they are on the way to the vet because Molly, our lab, got bit below her eye.
Apparently, Jeremiah had left a piece of trash on the floor.
Maddux, our big lab, was chewing on it. Molly, our smaller lab, wanted it.
This resulted in both of them getting bitten.
Molly got the worst of it (both dogs are fine by the way:).
She was very traumatized and scared.
Jeremiah felt guilty for leaving the trash out and spent the rest of the day comforting Molly:).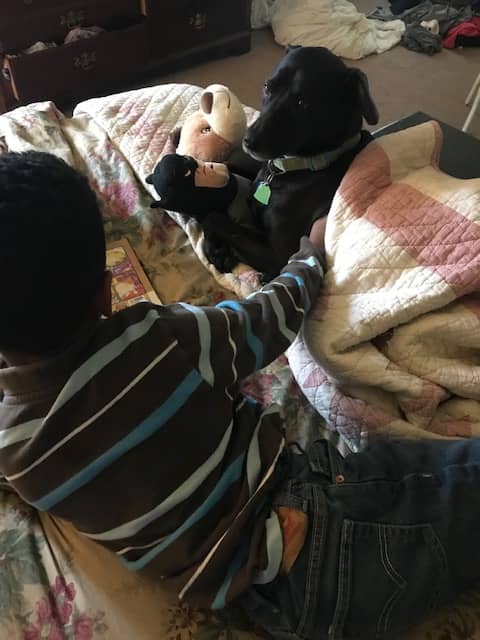 He even lent her some of his stuffed animals so she could feel more comforted.
After that incident he finished his chores in less than 15 minutes.
He wanted his focus to be on helping Molly recover.
Sometimes crappy things happen to each of us.
It's so easy to dwell on the negative.
Serving others does an amazing job with helping us have the right perspective.
In this uncertain time, it would be very easy to focus on ourselves.
Just as Jeremiah did, how can we focus on helping others recover?
How can we help them get through this?